Doug Sicker
Chief Technology Officer and Senior Advisor for Spectrum, National Telecommunications and Information Administration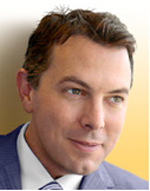 Douglas Sicker is NTIA's Chief Technology Officer and Senior Advisor for Spectrum. He is also an endowed professor in the Department of Computer Science at the University of Colorado at Boulder, with a joint appointment in the Interdisciplinary Telecommunications Program.
Dr. Sicker has held various positions in academia, industry, and government. Before joining NTIA, he was the Federal Communications Commission's Chief Technologist. Previously, he served as a senior advisor on the FCC National Broadband Plan and, before that, as Director of Global Architecture at Level 3 Communications, Inc.
Earlier still, Dr. Sicker served as Chief of the FCC's Network Technology Division. After leaving this agency, he served as Chair of the Network Reliability and Interoperability Council steering committee, an FCC federal advisory committee that focuses on network reliability, wireline spectral integrity and Internet peering and interconnection. He also served on the Technical Advisory Council of the FCC. In addition, he has also held faculty and industry positions in the field of medical sciences.
Dr. Sicker is a senior member of the IEEE, as well as a member of the ACM and the Internet Society. He has chaired and served on the program committees of numerous technical conferences including IEEE, DySPAN, ISART and TPRC. His research interests include network and wireless systems, network security, and telecommunications policy. He has research funded through the NSF, DARPA, the Internet Society and the Federal Aviation Administration. He holds a Ph.D. from the University of Pittsburgh. A full CV is available on his faculty page at the University of Colorado at Boulder.